Shipping included for orders in the USA. Orders to Canada will be charged a flat shipping rate of $8.00.
For more Your Whole Baby shirt options visit Amber Grace Apparel.
Incognito "Freebie" Info. Cards (Quantity: 25)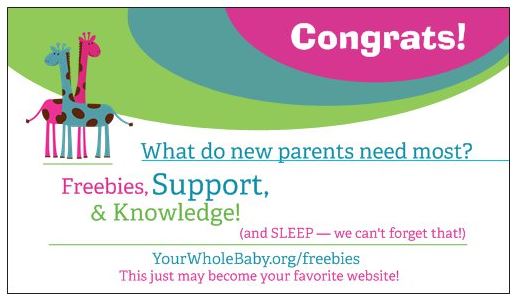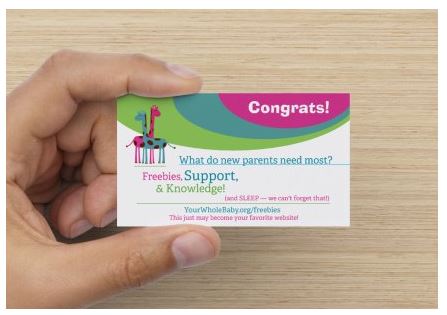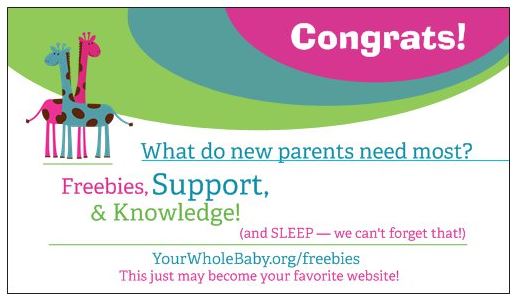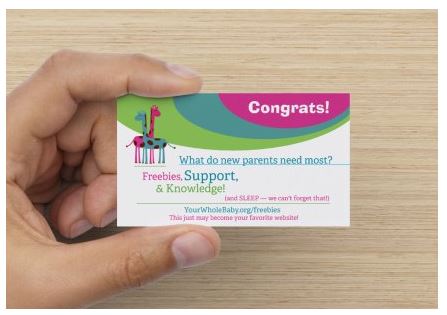 Incognito "Freebie" Info. Cards (Quantity: 25)
We all know the situation: You see a pregnant mom at Target and want to make sure she researches circumcision, but handing her a card with the word "circumcision" feels too awkward so you don't do it and beat yourself up about the baby you might have saved.
These cards make it so much easier to reach out to a pregnant passerby! Who doesn't want "freebies"? Hand them this card with a smile and you'll both walk away feeling good.
If the mama fills out our online "freebie" form, we'll send her a few info. cards and coupons and we'll send you an email to let you know your card reached someone. (Each card set has a numbering system so we can track whose orders reach expecting moms.)
Why are these cards more expensive? To help offset the cost of sending the freebie packs. In the last three months, we have hundreds of freebie packs so far, and we expect that number to continue to rise.
Bulk orders of 500 cards are available, and will be sent to you from Vistaprint.
SHIPPING COSTS ARE ALREADY INCLUDED IN THE COST OF THIS PRODUCT. ALL SALES FINAL.