Shipping included for orders in the USA. Orders to Canada will be charged a flat shipping rate of $8.00.
For more Your Whole Baby shirt options visit Amber Grace Apparel.
Intact Care Pack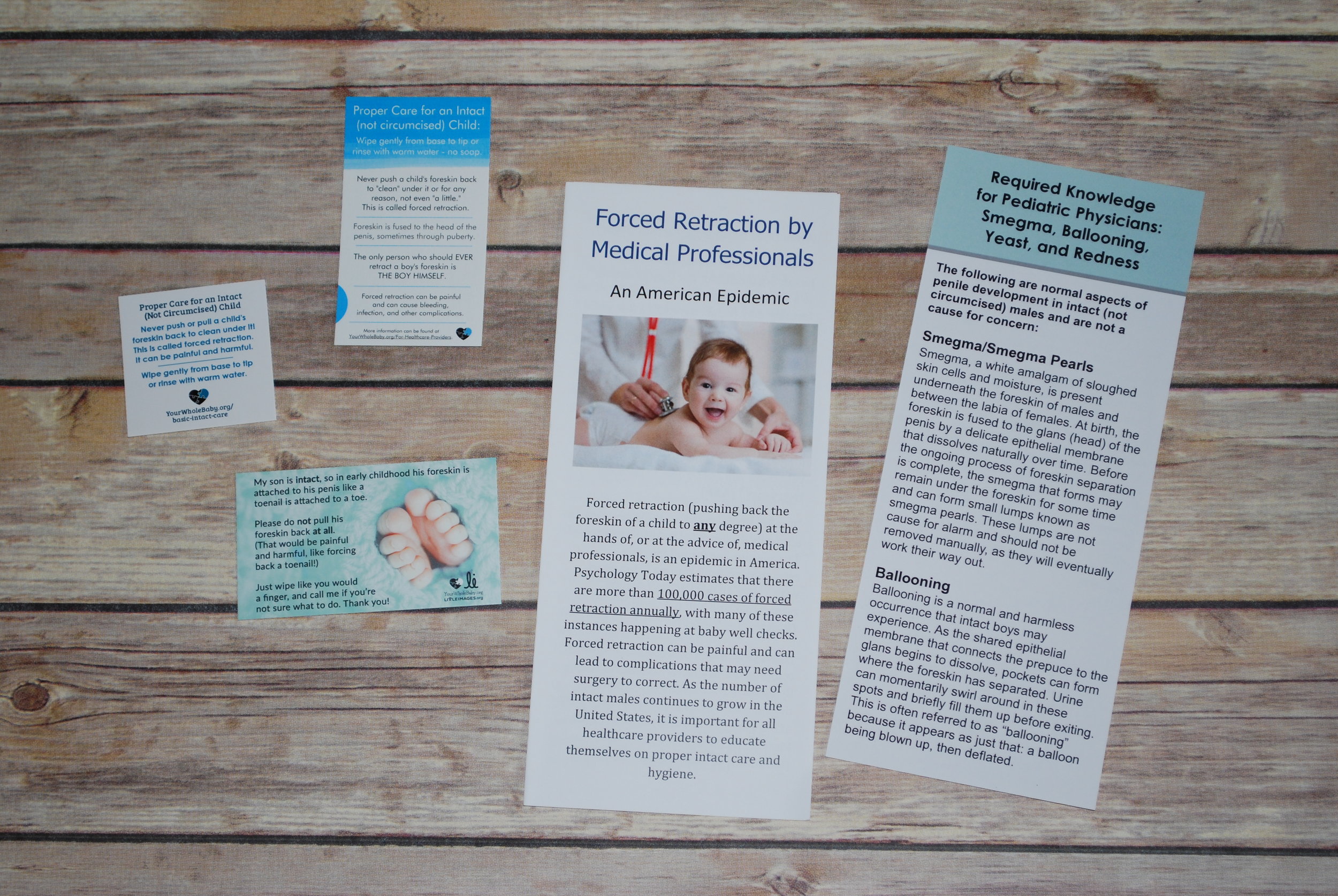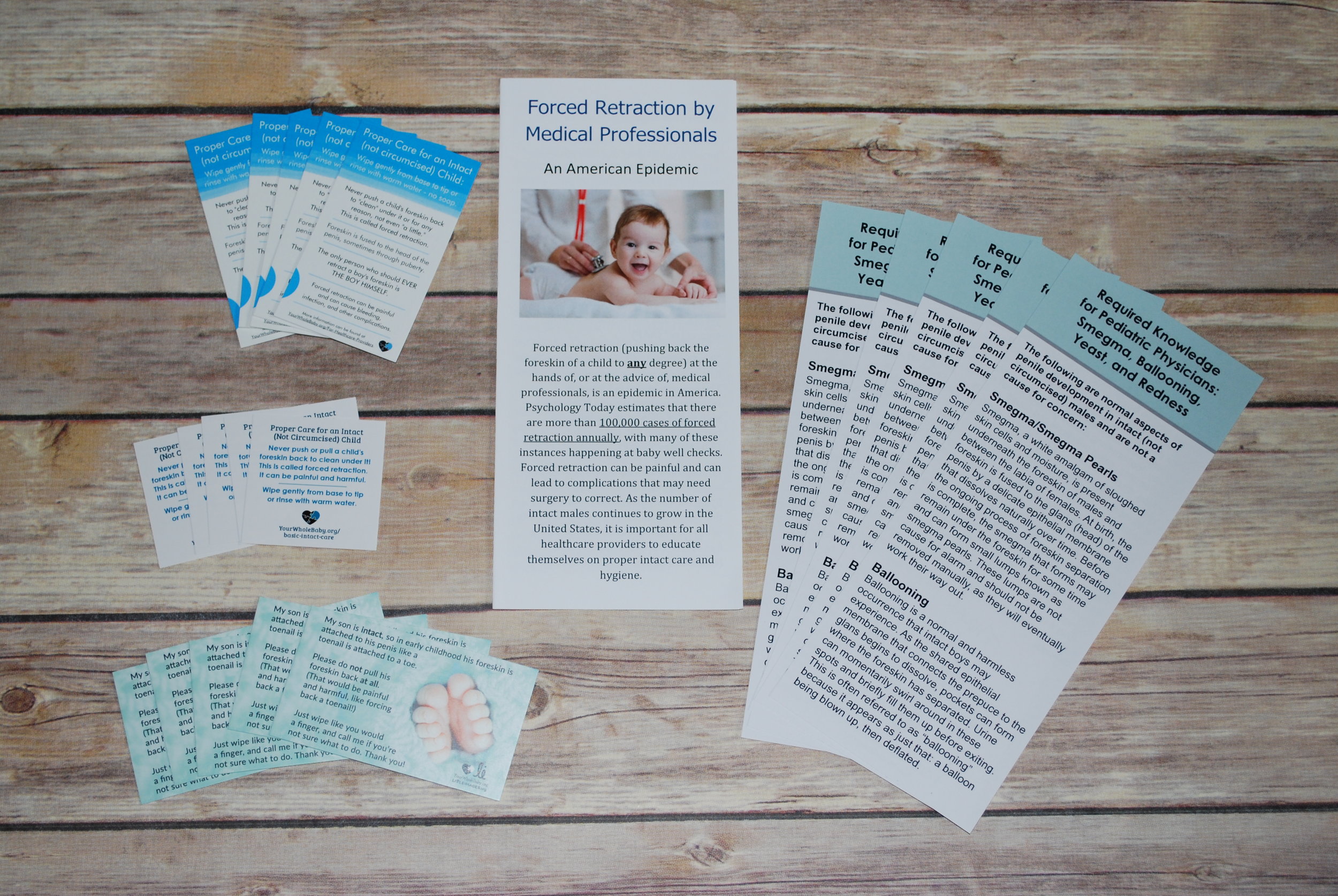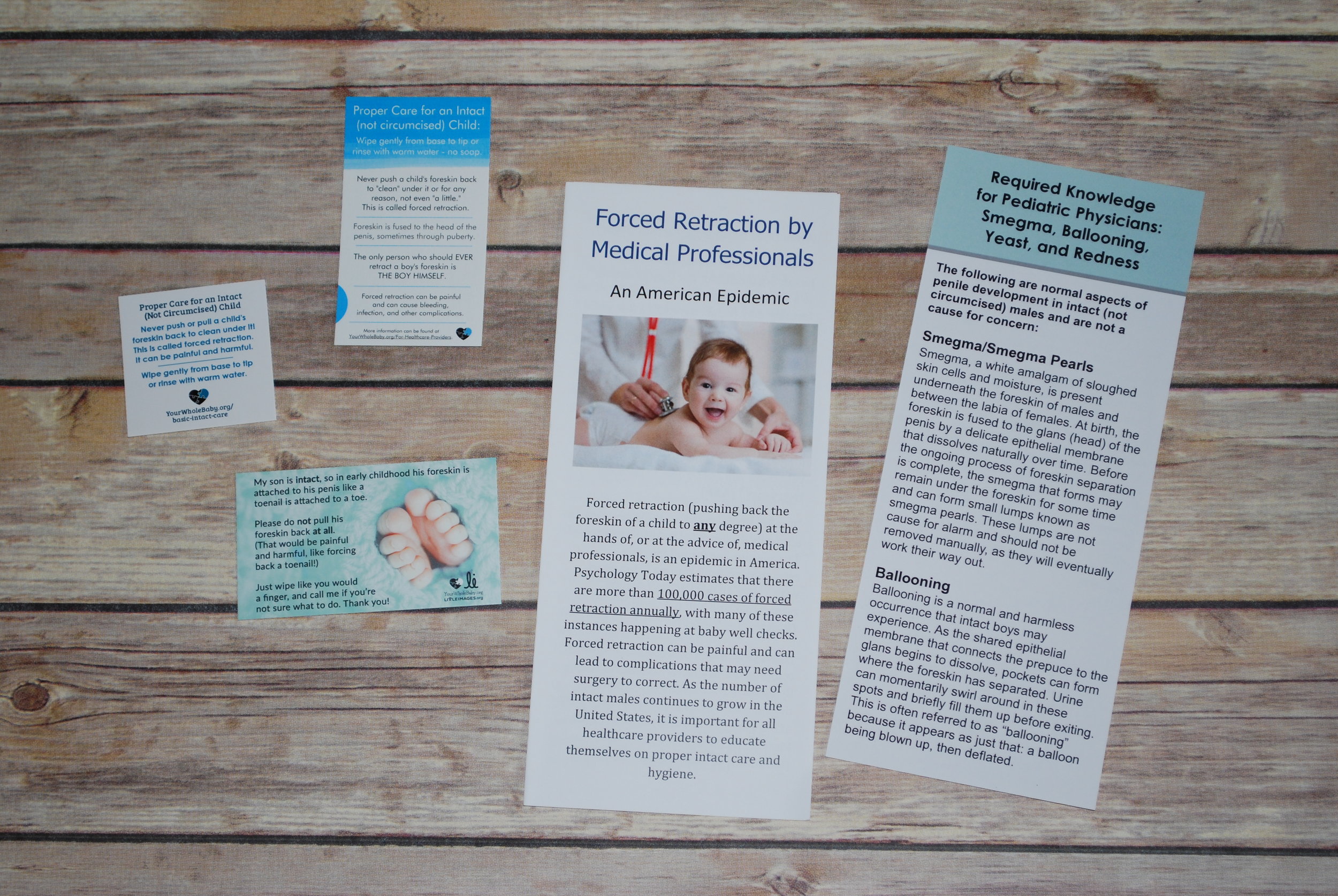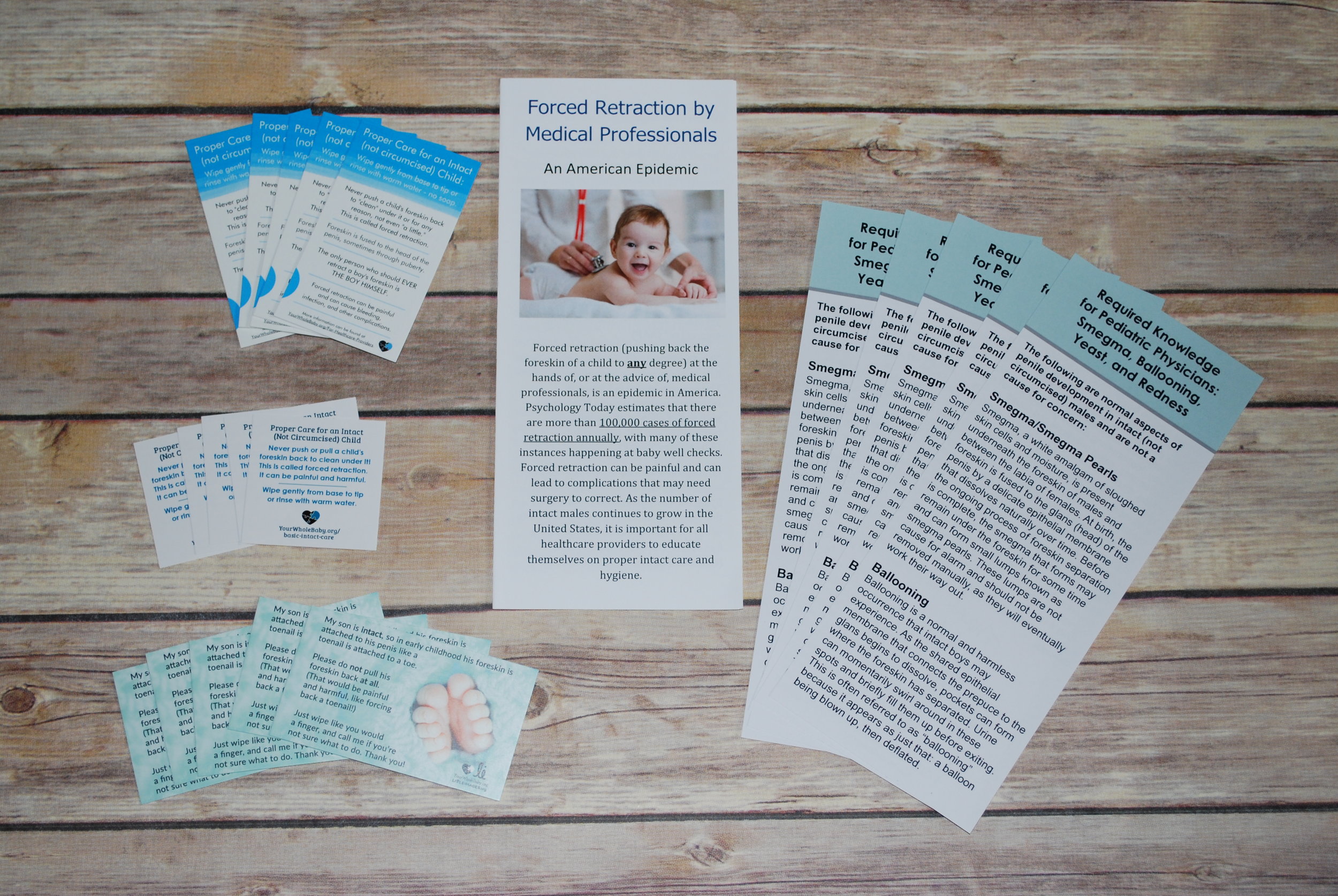 Intact Care Pack
This pack includes just the basics for intact care of baby boys. Three sizes are available to meet your needs!

The Small pack includes:
1 Intact Care sticker

1 Intact Care card

1 Intact Care Info for Childcare Providers card (refers to both Your Whole Baby and Little Images)

1 Required Knowledge for Physicians flyer

1 Forced Retraction brochure
The Medium pack includes:
5 Intact Care stickers

5 Intact Care cards

5 Intact Care Info for Childcare Providers cards

5 Required Knowledge for Physicians flyers

1 Forced Retraction Brochure
The Large pack includes all the items in the Medium pack PLUS:
A 5"x8" Proper Intact Care laminated poster (perfect to hang by changing tables at day cares, church nurseries, or even public restrooms. You can also keep it at home or in your diaper bag for anyone who changes your son).

A laminated scannable card that links straight to our page of articles that deal with correct intact care and medical treatment.
Additional Forced Retraction brochures can be printed from this link https://static1.squarespace.com/static/548f950fe4b0508123437a1d/t/58b04e79579fb32abae556e6/1487949438150/Board+Letter+and+Forced+Retraction+Brochure.pdf
SHIPPING COSTS ARE ALREADY INCLUDED IN THE COST OF THIS PRODUCT. ALL SALES FINAL.